Violet Evergarden Anime Release date & Updates!
Hey guys, I'm back with a good news. To the guys who are Un-familiar with Violet Evergarden. Let me tell you that it is a Light Novel which is currently ongoing (as per today) and Was first released on July 2, 2017. The Studio behind this Light Novel is Kyoto Animation. And, It feature the Genres, Drama and Fantasy (As of now). Now The Synopsis revealed by the official website follows: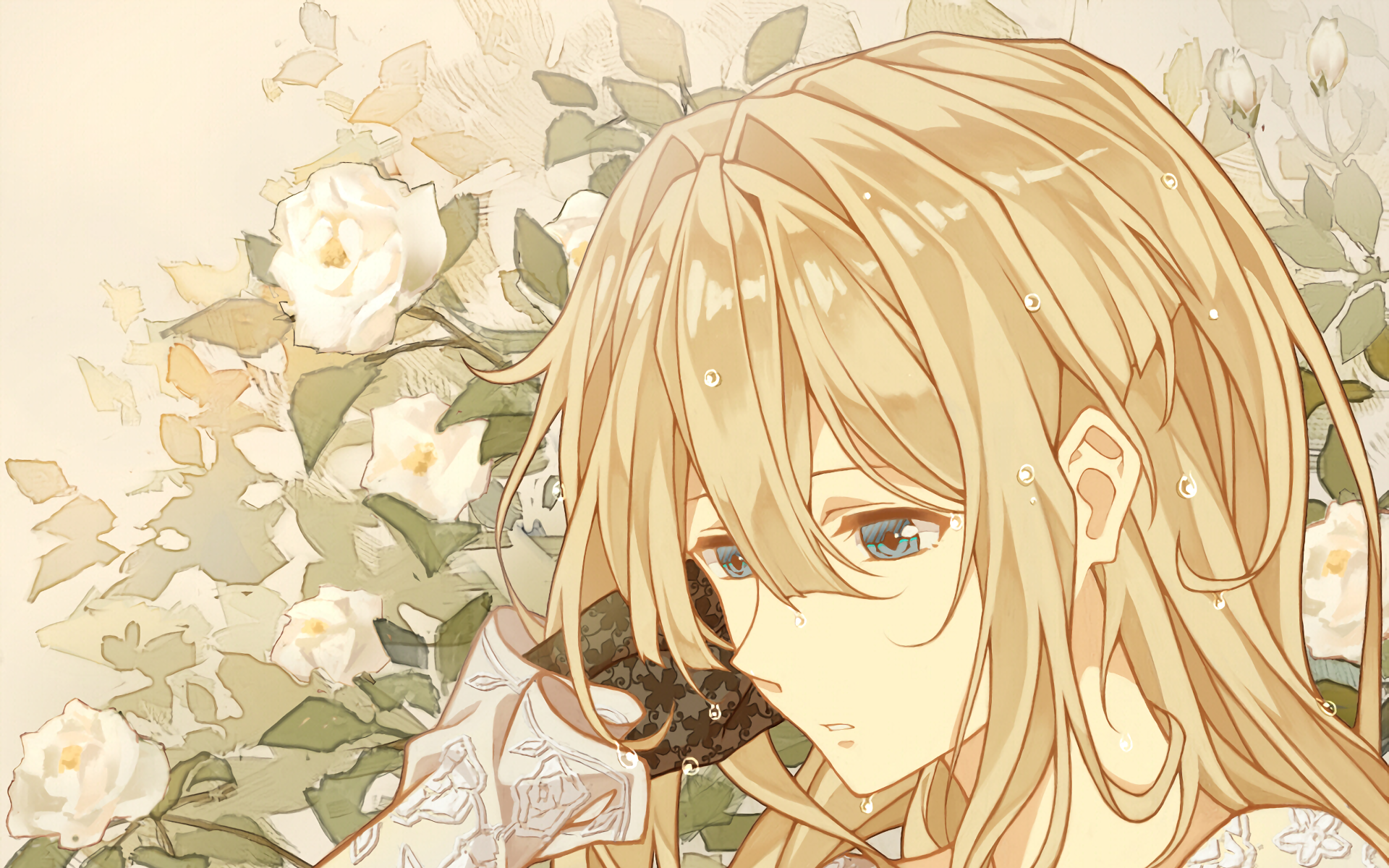 "Auto Memories Doll.
It's been quite a while since that name caused a fuss. Originally invented by Professor Orland solely for his beloved wife, Auto Memories Dolls eventually spread out into the world, and a machine that allows people to rent out the dolls was also created.
"I will run as fast as I can to wherever my customer desires. I am the Auto Memories Doll, Violet Evergarden."
A girl who almost appears to have popped out of a fairy tale with her blonde hair and blue eyes said this with her inorganic beauty and sweet voice."
Netflix will stream the anime series worldwide. The company will stream the series inside Japan starting in January when the anime airs on Japanese television. The company will then stream the series outside of Japan starting in spring 2018.
Violet Evergarden Characters : 
Yui Ishikawa as Violet Evergarden, and "Auto Memories Doll" and newbie at the CH Postal Service. She seeks to learn the meaning of certain words Gilbert said to her when they were in the military.
Takehito Koyasu as Claudia Hodgins, a former officer in the army who has since founded the CH Postal Service. His close friend Gilbert entrusted him with Violet.
Daisuke Namikawa as Gilbert Bougainvillea, an army officer who sees nothing as more precious than Violet.
Aya Endo as Cattleya Baudelaire, and "Auto Memories Doll" who works for CH Postal Service. She was close with Hodgins before she started working there.
Kouki Uchiyama as Benedict Blue, a postman working at the CH Postal Service. He has known Hodgins for a while, so he has had a brusque attitude since he starting work there.
Violet Evergarden Trailer : 
Kyoto Animation Recently Revealed a new promotional video for its Violet Evergarden anime series.
Violet Evergarden Release Date: 
The Perfect Release Date for Violet Evergarden isn't released yet. However, An Official confirmation is made by Kyoto Animation that this anime will air outside japan in or after Spring 2018. So, we'll just wait for the official confirmation. Once I get to know anything I will let you know everything. So don't forget to bookmark this Article for furthermore updates.
Well, that's all for Today! Thanks for Reading!
Like us on Facebook for More: OtakuVerse