Dragon Ball Super – Frieza Attacks Gohan [Tournament of Power] – Anime Theory
Yeah you read it Right . This has been confirmed from the latest Screenshots of the Upcoming Episode that were Released Today . Well Hello Everyone , I'm back with a New type of Blog that combines an Official Confirmation with a Fan Theory . As you can see the Tournament of Power will commence This Sunday . The Tournament will be of 48 Minutes Duration with 80 Fighters from 8 Universes fighting in a Battle Royale to save their Universes from getting Erased from Existence . Well Enough with the Introduction and Stuff , Now let's get Started with the Main Topic that is " How , When , Why will  Frieza Attack Gohan? What will happen to Gohan after that? Will he be able to defend? Will he die?" Well the Answer lies here .
First of all we all know that the Universes will be divided into two teams nevertheless : 1st Team consisting of Universes that will only Attack Universe 7 and the other consisting of the Universes that don't want to do any sort of Team work with other Universes . Speaking of the Common Enemy Universe 7 , it's gonna get Divided into two Teams as well . Yes! You read it Right  :
" Universe 7 will be Divided into two Teams".
One team will Consist of members who will fight according to Gohan's Strategy and will listen to him before acting . The members of this team will be : Gohan ( Of Course ), Master Roshi, Tien, Krillin and Piccolo. They all will be seen facing off the Other Universes together as a Team , but on the Other hand, the Second team consisting of Goku , Vegeta, Frieza, Android 17 and Android 18 will go on a Rampage and fight with the Strongest Opponents all by themselves and of course individually.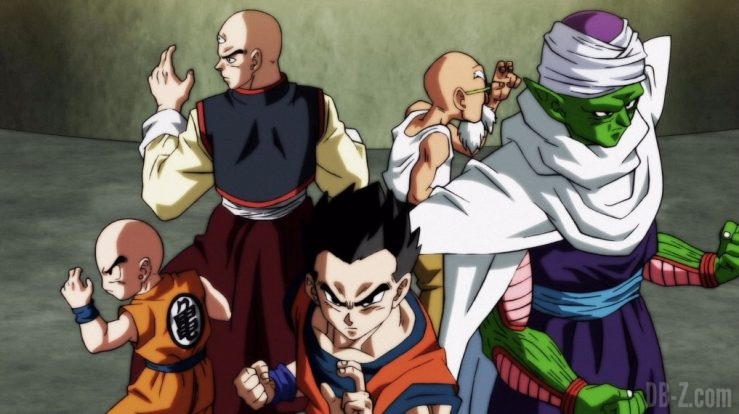 Continued on Next Page…
MUST READ (ANIME NEWS): Dragon Ball Super Reveals Goku's New Form [UPDATED]