Attack on Titan Season 3 – Here's what Eren will be Seen doing in the Upcoming Season
Hello Everyone . I , the First have come up with some Spoilers for the Next Season of the most Anticipated Anime of 2018 i.e. Attack on Titan. We all got to See Eren using some new kind of Power in the Finale of the Season 2.
This power let's him control the Mindless Titans . Well as I've heard from my Manga Reading Friends, this power is known as the "Founding Titan's Power". Well that's not the New Power that we'll get to see in the Season 3 , that's an entirely new Power.
Yeah , you read it right , Eren's gonna get a Third Power in the Season 3 that's probably gonna Air in April 2018. This Blog may contain some light Spoilers, not very Drastic ones though but please don't read further if you absolutely hate any sort of Spoilers.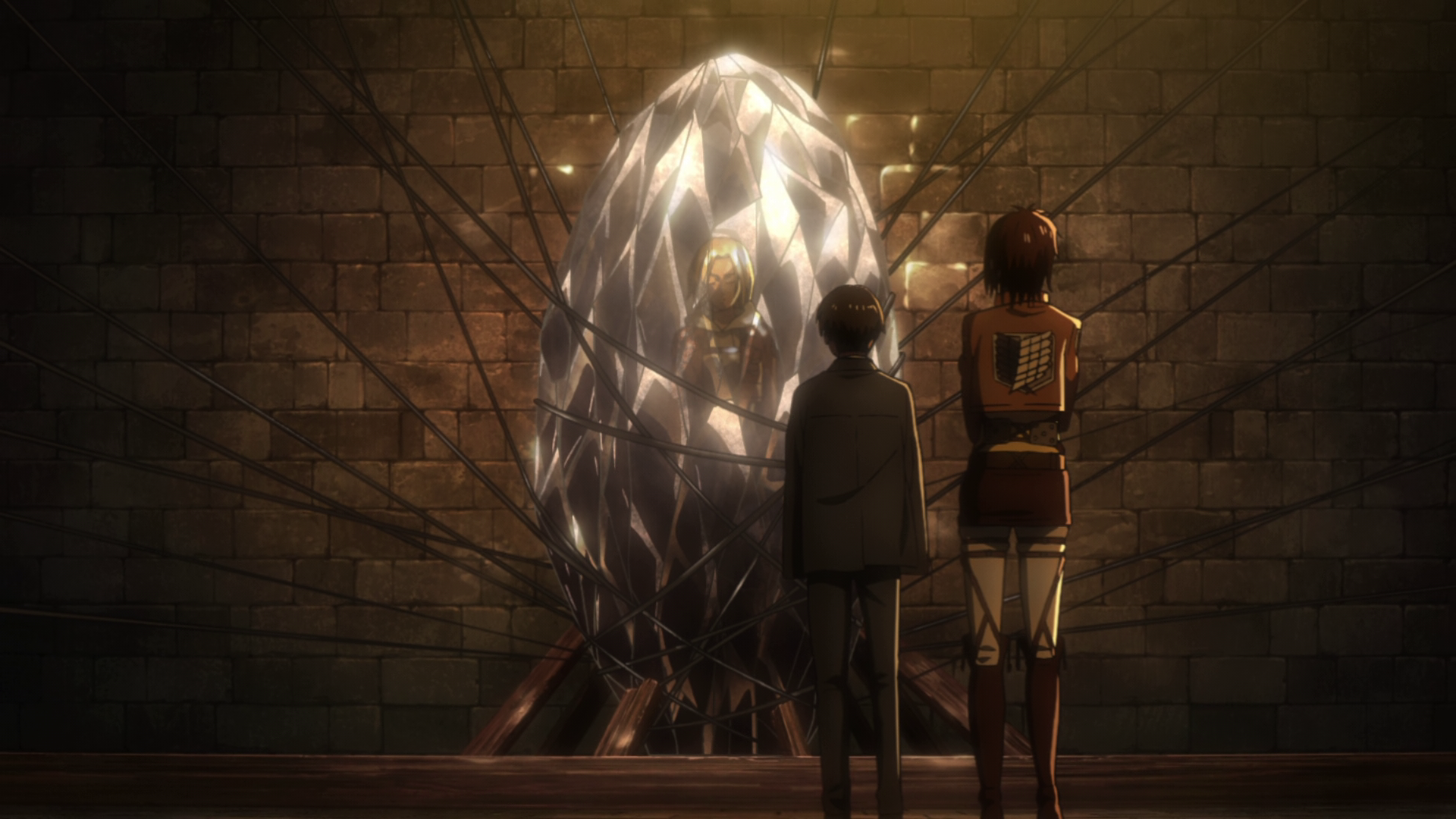 Moreover, I ain't a Manga Reader so these are the Things that I asked for to my Manga Reading Friends because even I hate the Drastic Spoilers like "Reiner is the Armored Titan and Bertholdt is the Colossal Titan ".
Let's come to the Main Topic : So what's this New Power that I've been talking about ?
Well I'm gonna start off with a Question . You remember Annie – The Female Titan with the Skin Hardening Ability ? You remember how she sealed herself inside a Material that was as hard as her Hardened Skin ? Well you may remember both of them but do you know exactly how she was able to Seal herself ? Well here comes Eren's new Power . Annie , being scared of Eren's Rage Mode , transferred her Skin Hardening Ability to Eren and made him use it on her Human Body to seal herself . Well in the Upcoming Season Eren will be seen trying his hardest to reuse his " Founding Titan Powers " but will trigger Annie's Skin Hardening Ability . You do remember both the Times when Eren discovered his Powers , don't you ? Well the first was when he was eaten by a Titan and discovered his Titan transforming ability and the Second was when he was attacked by the very Titan that Ate his Mother and he wasn't able to Transform when he discovered his "Founding Titan Powers" . Well this time too our poor little Eren will be kidnapped by a New Type of Titan that will be the Widest Titan Ever seen . don't wanna Spoil it for you so I'm not gonna reveal that Titan's Identity . You may ask me by commenting or messaging me . Well Eren will discover his Skin Hardening Ability when he will be kidnapped by this Super Wide Titan . Well it seems he will get Rescued again by Mikasa and Party and will start practicing this Skin Hardening Ability soon after .
Well that's all for Today . Thank You for Reading my Blog . If you have any Queries or Theories regarding any of our Site's Blogs then feel free to either comment on the website or message us on the Page : "OtakuVerse" .
Thank You and have a Nice Day .