Goku to Use Kaioken x 20 In Dragon Ball Super [Confirmed]
Yes, you read it correct. It isn't a clickbait or anything. I just got some official proofs that says Goku will use Kaioken x 20 against Jiren in Dragon Ball Super. Hit barely stood a chance against Kaioken x 10 and goku will use Kaioken x 20 against Jiren, this just means that Jiren is the real MVP the one hiding his true strength. Now, I won't waste much time on introduction and tell you what exactly is revealed.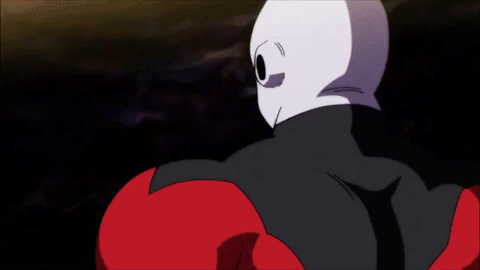 Well, recently we got a scan. Thanks to KenXyro and Yonkouprod for the translations. It reveals that "Kaioken x 20 stood no chance against Jiren, and Goku will now show his Trump Card."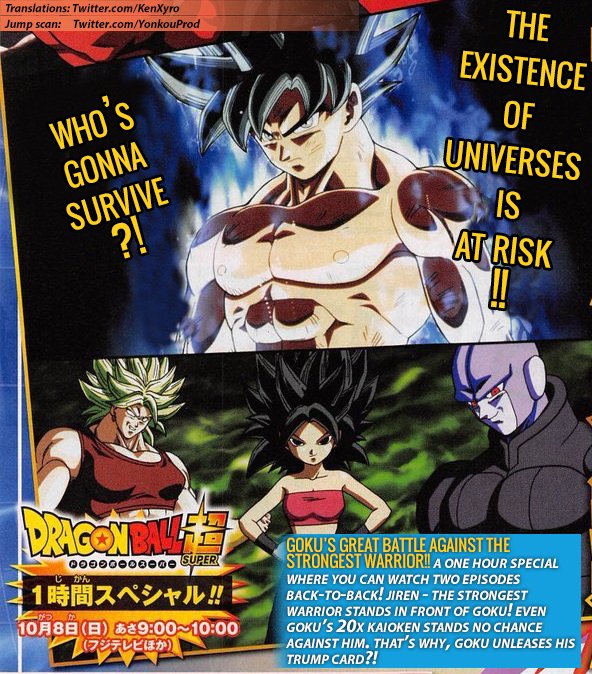 In addition, Hiroyuki Sakurada (Producer of Dragon Ball Super) confirmed that Goku and Jiren will be the last two remaining fighters in his comment. This could have to be assumed by a lot of fans already, Trailer does indicate would be the case. The Universe 11 fighter will be Goku's strongest opponent yet, which I don't think is worth mentioning given even in his Blue form Goku has already surpassed all his enemies, and it would be just fair to say fans are already seeing glimpses of his strength.
Jiren has been pretty quiet in the Tournament of Power so far, however, he was easily able to stop Kale's new form which Goku did mistake measuring and had to break a sweat.
Dragon Ball Super Producer Hiroyuki Sakurada comments: 
"History's mightiest "Tournament of Power" is being held in Dragon Ball Super to decide the fate of all the universes. Starting in October, it, at last, reaches a turning point as Goku finally faces off with his strongest opponent, Jiren. From there on out it will truly be a continuous run from Goku and co.'s big battle to the climax.
And to kick it off, Dragon Ball Super will be airing a "1-Hour Autumn Special" on October 8th. Unprecedented surprises are in store, so please look forward to it. Plus, with Dragon Ball Super powering up in this super-climax and One Piece heating up in celebration of its 20th anniversary, a collaboration between these two great Sunday anime is finally becoming a reality. It's a dream visual symbolizing the two great anime as if Goku and Luffy were on an adventure together!"
You can double check everything here. (Official website)
There were rumors saying Jiren is the Strongest Mortal. And, If Goku's new form somehow manage to win the fight against Jiren. Then happily, Goku will get the title of "The Strongest Mortal".
Well, I did my job bringing you the latest news. Any hate regarding the topic won't be appreciated. If you want to be more sure about the topics. You can just Check Yonkouprod or KenXyro's twitter account.
So, that's all for today. Thanks for Reading.
Like us on Facebook for more: OtakuVerse