Attack on Titan: Lost Girls Anime Adaptation Finally Confirmed/Affirmed by the Creators! 
Whats up guys, Today I'm here with an amazing news, I've been covering all kind of Attack on Titan blogs (Theories/ Facts/ Lists/ Recommendations and a lot more) So I guess you should check everything out here. Now coming back to the reason for which you were here, Attack on Titan: Lost Girls Anime Adaption. Now without anymore delays, let me come to the official update:
Yes, now it is affirmed! There were some news that there might be some OVA' on Attack on Titan Anime and now the news seems to be true. An anime adaptation of Hiroshi Seko's Attack on Titan: Lost Girls has been announced, a spin-off light novel of Hajime Isayama's Attack on Titan manga. Amazon Japan are listing that the upcoming volumes of the manga will come with episodes of the OVA.
The Attack on Titan: Lost Girls anime will have 3 OVAs/OADs that will come bundled with the 24th, 25th and 26th volumes of the manga. These OVA's are going to get animated and produced under the name of WIT studio.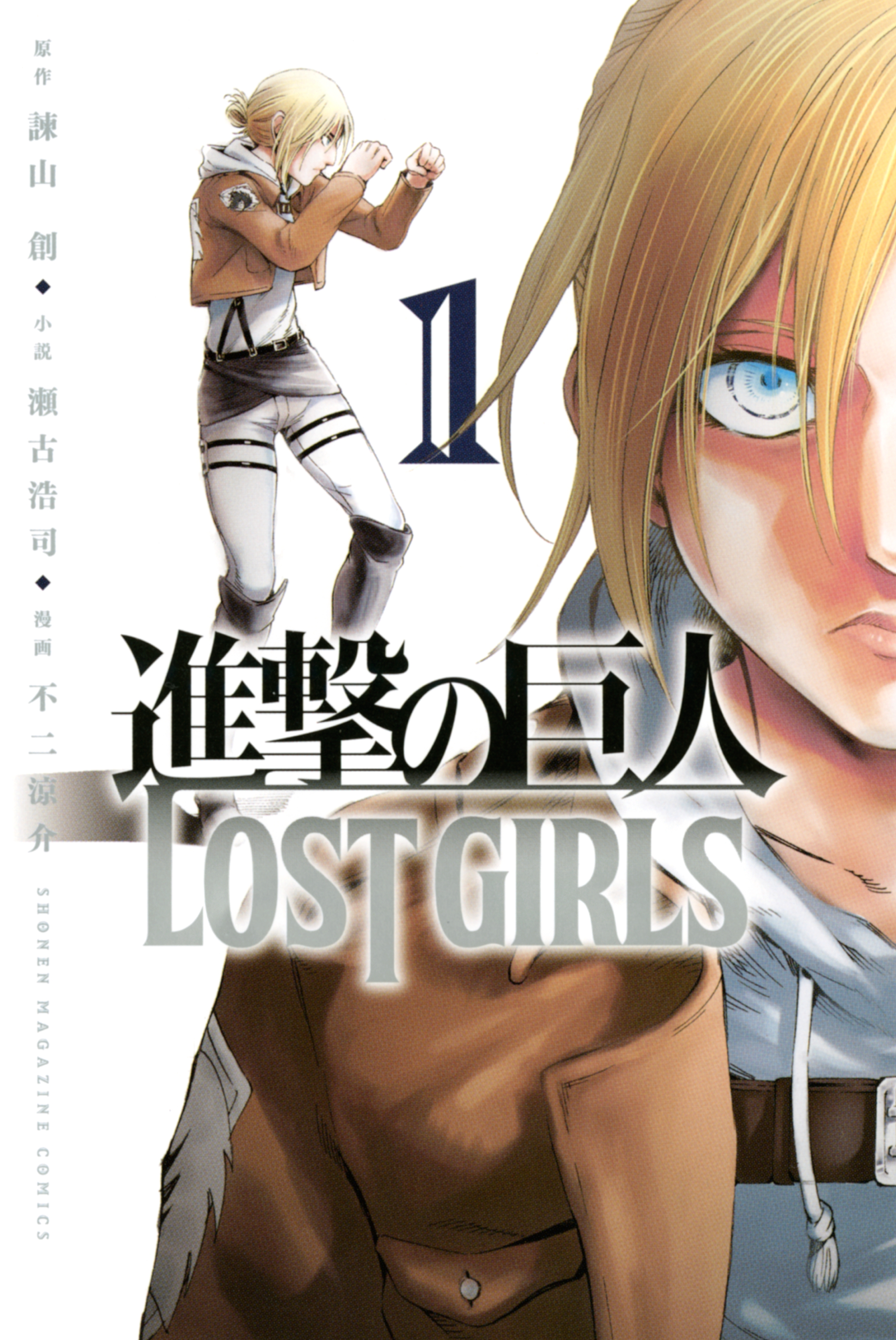 Release Date:
The first OVA will be bundled with volume 24 on December 8th. OVA episode 2 will be with volume 25 that will release on April 9th, 2018. The third and final OVA will release in a bundle with volume 26 on August 9th, 2018.
Attack on Titan: Lost Girls is a spin-off novel written by Hiroshi Seko that was released in late 2014. The novel features two stories that cover the backstory of the lead female characters, one on Mikasa and the other on Annie – Mikasa: Lost in the Cruel Worldand Annie: Wall Sina, Goodbye respectively. The novel was also adapted into a 2 volume manga by Ryousuke Fuji. The manga adaptation was published in Kodansha's Bessatsu Shounen Magazine.
Well, That's all for today. Thanks for Reading.
Like us on Facebook for more; OtakuVerse