15 Most Attractive Anime Girls (#11 had me SWEATING)
Many of you would doubtless agree that it really isn't bad to look at anime characters especially the girls. Well, the question is who's the most beautiful anime girls? Every Girl is beautiful on their own and everyone has a very different character. So, in this Anime Blog we are going to judge them by their Appearance not by their powers or any other thing. The anime world introduced tons of female characters who do not only possess marvellous physical appearances but good temperament as well. In fact, an Anime Series won't be complete without a "Female" who can satisfy the wants of male anime fans and be a perfect ally to the series' protagonist.
Now without Wasting Much time, Lets have a look at the 15 Most-Loved, Most Followed Attractive Anime Girls:
#1. Videl Satan
Videl Satan is the daughter of Mr. Satan, a martial arts icon who is considered by almost everyone in the world as the strongest. She grew up admiring her father and aiming to be the best just like him someday. Without her noticing, she was already better and stronger than him after years of determination and hard work. In the anime series, Videl's mother passed away when she was a kid, which is probably why Mr. Satan is overprotective of her and won't allow any suitor.
Videl is far from being an average lady. She is tough and tomboyish. In fact, the police call her if they end up facing villains who are very hard to deal. Videl discovered the true identity of Saiyan Man which is in fact Son Gohan and blackmailed him to join the martial arts competition and teach her the levitation technique. They ended up falling in love with each other. The sweet couple married and had a child named Pan. Videl is not only a sweet wife but a loving and caring mother as well which only shows her innermost beauty.
---
#2. Lucy Heartfilia 
Lucy Heartfilia is an aspiring Celestial Spirit Mage and is one of the main female protagonists in Fairy Tail. Her adventure in the Anime Series started when she met Natsu Dragneel, an infamous Dragon Slayer Wizard and a loyal member of Fairy Tail. The energetic son of Igneel helped Lucy to join the guild and even became her trusted partner. Lucy started out as a very weak and coward wizard. Nevertheless, Lucy's kind and helpful heart encouraged her to step up and utilize her innermost strength to defeat even absurdly strong enemies. She is among the anime chicks who are weak but still finds her way of defeating enemies.
Lucy gained the love and respect of every Fairy Tail member. In fact, Fairy Tail won't be complete without her laughs and childish display of affection towards Natsu and her beloved teammates. As the series progressed, various men proposed to Lucy including a strong member of an enemy guild. Even Lucy's Celestial Spirits fell deeply in love with her which is a concrete sign that her beauty is comparable to only a few.
---
#3. Rei Miyamoto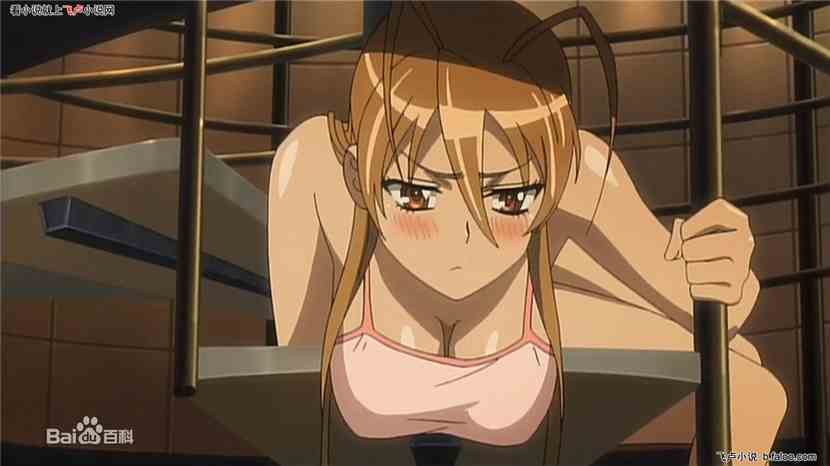 Rei Miyamoto is one of the main female protagonists in the hit anime series entitled High School of the Dead. Her adventure started when the dead started to haunt and eat the living. It may seem crazy but it actually happened during school hours so she was left with nobody but her classmates to survive the dilemma. She is definitely among the anime girls that a lot of men are admiring and having her as the most beautiful on this list is of course out of my own preference.
She lost Hisashi Igo, her lover that day. She was an inch away from giving up when her childhood friend Takashi Komuro stepped up and protected her. Together with a few survivors, they managed to escape from the school and head out to seek for their families one by one. Rei's innate beauty is evident in the whole series. It's not just all about her looks since Rei has a very merciful and innocent heart. She even cried the whole night after the death of Hisashi. She is also passionate in protecting everybody in the group despite having no knowledge about using any kind of weapon. Her eagerness to learn and do something productive for the group made her a valuable member. There was even an episode in the manga series where she sacrificed her own safety just to keep the whole group away from harm.
#4. Hinata Hyuga
Hyuuga Hinata is the eldest daughter of the Hyuga clan's main branch. "Hyuga" (日向) means "toward the sun" while "Hinata" is a pun, as it is another way to read this kanji and means "a sunny place." Hinata was trained by her father, Hiashi Hyuga, to become the clan's heiress, though in time he came to deem her a lost cause. Believing her to be of lesser skill than her younger sister, Hanabi Hyuga, her father left Hinata in Kurenai Yuhi's care once she was assigned to Team 8, claiming he didn't care what happened to her. Throughout her early time in Team 8, Hinata's lack of self-confidence and unwillingness to fight hamper her abilities. Although she would train to improve her skills, she would immediately give up when faced with competition and failed every mission she was assigned as a result.
As a member of the Hyuga clan, Hinata possesses the Byakugan, which gives her an almost 360 field of vision. During the Chunin Exams, she displays the ability to focus the Byakugan's sight, increasing the distance that her eyes can see. She also specializes in the Gentle Fist fighting style, which allows her to damage her opponent's chakra circulatory system and inner organs directly with even a slight tap. In her quest to get stronger, Hinata creates a new ability during the anime's Bikochu arc called Protection of the Eight Trigrams Sixty-Four Palms, a combination of the Hyuga clan's most powerful techniques. With it Hinata emits streams of chakra from her palms to create extremely sharp blades that she can use to hit any target in her field of vision. Due to the speed at which these blades move, the amount of control she has over them, as well as her ability to manipulate their size, Hinata can use this technique to attack and defend simultaneously.
#5. Nami
She is the first member of the Straw Hat Pirates to appear (in the anime), but the third to align herself with the crew, and the fifth to actually join. Possibly one of the best (or even the best) navigators currently sailing the Grand Line, she has the ability to recognize and analyze even the slightest changes in the weather through sheer intuition, thus saving the ship and the crew from the very unstable Grand Line weather on multiple occasions.
Nami's two favorite things are money and tangerines. She is greedy and will do anything, aside from abandoning or killing her friends, for money. Due to her past – After having gathered money for 8 years (and even before that often stole things), Nami is naturally accustomed to it, but thinks of her friends as more important. She is very manipulative, and often takes advantage of Sanji for his devotion to her and Usopp to maintain her weapons. Roronoa Zoro tries not to fall for her schemes, but ends up a victim like the rest, usually due to debt and blackmail. Nami also tries to avoid fights, and is one of the less adventurous and brave members of the crew. However, since the invention of her Clima Tact (A weapon that forms weather patterns), she is now seen fighting her own battles instead of becoming the 'easy target', as she doesn't want to be the one being saved anymore.
#6. Touka Kirishima
Touka is a ghoul successfully posing as a human and working as a waitress at a cafe which serves as a gathering place for other ghouls, as well as a food resource.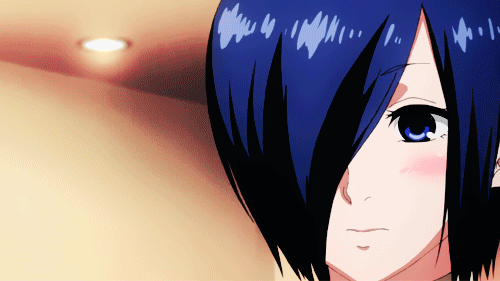 She saves Kaneki's life at one point and acts as a reluctant guide to him and his adaptation to the ghoul society. She is very serious, tough and hard-working, trying to keep their district as safe for ghouls and humans as possible. Her powers and strength are also quite great and she makes for a formidable opponent.
#7. Rias Gremory
Rias Gremory is the main female protagonist of High School DxD. She is the next heiress of the Gremory Clan after her older brother Sirzechs took the title of Lucifer. She is the only daughter and youngest child of Zeoticus and Venelana Gremory, the auntie of Millicas Gremory, and the cousin of Sairaorg and Madgaran Bael.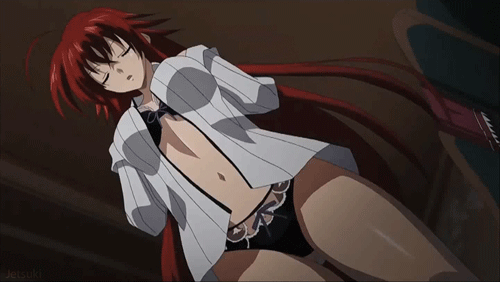 She is known as the Crimson-Haired Ruin Princess. She is a first-year college student at Kuoh Academy, the former President of the Occult Research Club, and the school's number-one beauty as well as one of Kuoh Academy's Two Great Ladies alongside Akeno Himejima.
#8. Mikasa Ackerman
Mikasa Ackerman is the adoptive sister of Eren Yeager and the main female protagonist of the series. After her biological parents were murdered by human traffickers, she was rescued by Eren and lived with him and his mother and father for approximately a year before the fall of Wall Maria.
Though she desires only to live a peaceful life with Eren, Mikasa chose to follow him into the military — where she is considered the best soldier among the 104th Training Corps. She later enlists in the Survey Corps to follow and protect Eren.
#9. Fukka Akitsuki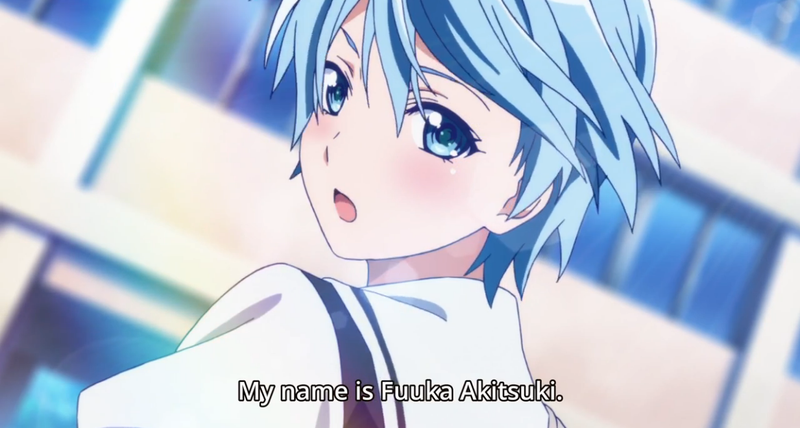 Fuuka Akitsuki  was the former vocalist and a singer for the band "The fallen moon". She is voiced by Lynn & Ayaka.
It was noted that she is also terrible at cooking like her mother suzuka, from the suzuka series(another manga series illustrated by seo). She quickly fell in love with Yuu Haruna and thanks to him she created their band "The Fallen Moon". She was a very talented vocalist, even being described by others as "overlwheming genius". Her band, "The fallen moon" is originated from her last name Akitsuki.
#10. Kurumi Tokisaki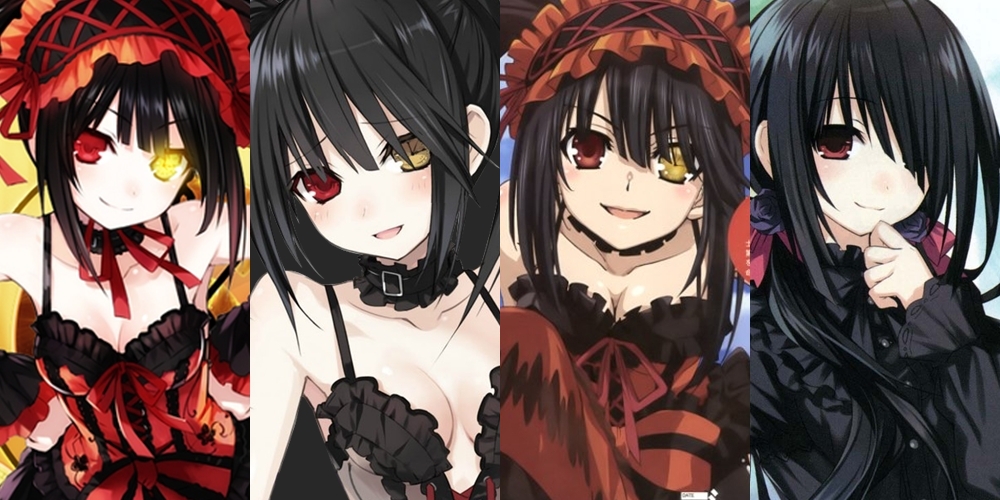 Kurumi Tokisaki  is a major recurring antagonist in Date A Live franchise; she was introduced as the true main antagonist in Date A Live Season 1, and a secondary character in Date A Live II. Later in the series, she becomes a secondary foremost character in various Date A Live media, serving mostly as an anti-heroine. Kurumi is the third Spirit to be encountered in the franchise and is the most dangerous and lethal Spirit. She is also the first Spirit to appear as an antagonist in the franchise. She is heavily obsessed with Shido and has the ability to manipulate time. Her code name is Nightmare.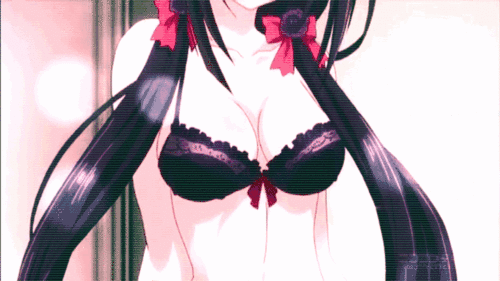 She is voiced by Asami Sanada in the Japanese version of the anime and Alexis Tipton in the English version, the latter of whom also voices Mana Ouma.
#10. Asuna Yuuki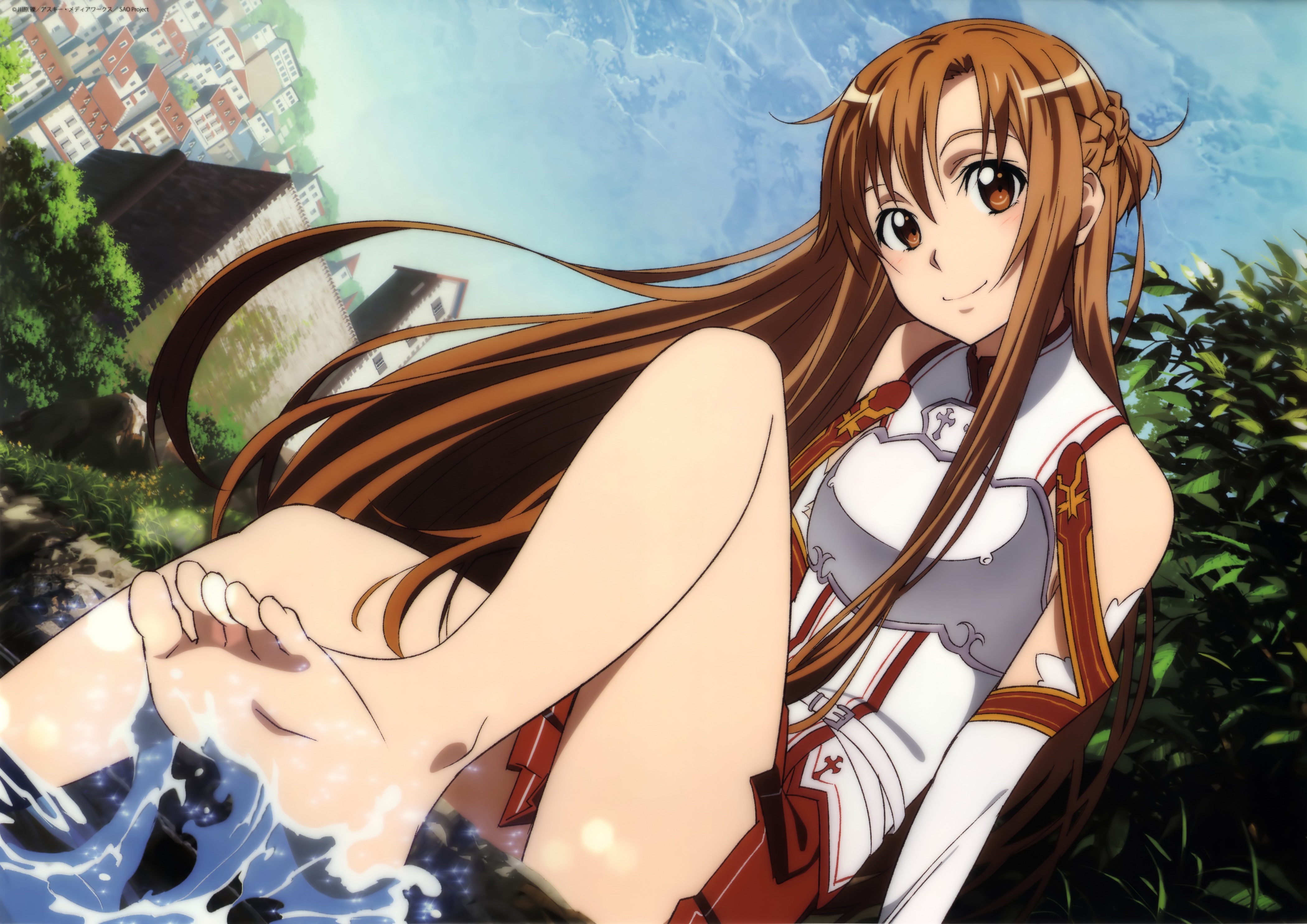 Asuna is a friend of Kirito and is a sub-leader of the guild Knights of the Blood (KoB), a medium-sized guild of about thirty players, also called the strongest guild in Aincrad. Being one of the few girls that are in SAO, and even more so that she's extremely pretty, she receives many invitations and proposals. She is a skilled player earning the title "Flash" for her extraordinary sword skill that is lightning fast. Her game alias is the same as her real world name.
She is married to Kirito in SAO. They decide to live a peaceful life and to buy a house on the lower part of Aincrad and take a break from the guild Knights of the Blood Oath. But later they need to return to the front lines, abandoning their peaceful life.
#11. Erica Blandelli
A member of 'Copper Black Cross' – a magician organization based in Milan.
Holding the rank of Great Knight and the title of Diavolo Rosso she is a magic swordsmen that through coincidence meets Godou and assists him while he is in Sardinia.
Using her weapon Cuore de Leone an enchanted weapon summoned by her known as the king of lions.


Originally wary of Godou however becomes attached to him. Her personality likes to keep herself in control of her own situation thus she can be very forceful in her affection however she truly cares for Godou.
Even allowing for other women to love him on the condition that in Godous heart SHE is always No. 1. She sleeps naked and she also refers to herself as the "Red Devil."
#12. Lucy
Lucy/Nyu  is the main character, protagonist and anti-heroine/anti-villainess of the Elfen Lied series. The so-called 'Queen' Diclonius, Lucy, was an individual difficult to pin down by any standard of "good" or "evil" societal mores. She was both ruthlessly tormented and was also a sadistic tormentor to others, driven to a mental breakdown at an early age by the cruelty that surrounded her. Though she never expected to receive any form of love and acceptance from others, occasionally she got the chance to see that such things were, indeed, possible for someone like her. Her great love was Kouta, a boy she met when they were both children and again when they were young adults.
Elfen Lied is, beyond the extreme gore, violence, and otherwise, extremely uncomfortable subject matter, a tale defined both by her love for Kouta and her desire to atone for her past sins against him.
#13. Yoko
Yoko Littner  is the primary female protagonist of the series. She is a girl from Jeeha's neighboring village of Littner who had been chasing the Gunmen that crashed into Jeeha Village during the events of Episode 1. She wields an extensive range of firearms, most frequently use of which is a long range sniper rifle modeled after the Barrett M82.
Despite always badmouthing Kamina for his reckless behavior, it did not take long for her to confess her feelings to him, which he returns. She was also Simon's love interest, until Simon discovered that she was in love with Kamina. He seems to have given up on her since meeting Nia. In episode 13 she proceeds to tell Simon that she was in love with Kamina in which Simon replied that he already knew. After the war, Yoko decided to not take part in the administration of Kamina City and decided to become a school teacher for the first new children born on the surface, but not before asking Simon to take care of Nia.
#14. Yukina
Yukina Himeragi (姫柊 雪菜, Himeragi Yukina) is the female protagonist of the series. She is an attack mage, or in the Lion King Organization, a Sword Shaman, sent by the Lion King Organization to observe the Fourth Primogenitor, Kojou Akatsuki. As she's appointed to observe him, she became a middle-school student studying in Saikai Academy who follows him everywhere and is also ordered to kill him if he becomes too powerful and insane to control himself.
She is also the first blood mate of Kojou, and thus being the first, her blood smell is always associated with Kojou's own smell, which has been pointed out many times by other characters who could smell blood, probably due to her blood interbreeding with Kojou's as she was the one who activated Kojou's first 'real' vampiric act. Also, unknown to her, she was intended and prepared by the Lion King Organization to be his lover. Twenty years later, in Strike the Blood EX, she and Kojou have a child, who becomes an important figure.
#15. Android 18
Android 18 when she was an ordinary human, is the twin sister of Android 17 and Dr. Gero's eighteenth android creation, designed to serve Gero's vendetta against Goku. While her interests do not initially deviate from this expectation, her curiosity to activate Android 16, in spite of Gero's orders not to do so, leads Android 17 to take it upon himself to murder Gero.
Eventually, Android 18 becomes a member of the Z Fighters, as well as the wife of Krillin and the mother of their daughter Marron.
---
So that's all for today, This list is not Rank-wise and let me know in the comment section is someone is missing so I can add them, after updating this Blog.
Thank you for Reading " 15 Most Attractive Anime Girls (#11 had me SWEATING) "
Like us on Facebook for More: OtakuVerse