Second Tokyo Ghoul Stage Play's Optics Revealed!!
Second Tokyo Ghoul Stage Play's Optics Revealed!!: The precise website for the second Tokyo Ghoul stage play established on Sui Ishida's Tokyo Ghoul manga acknowledged a new visual on 9th of May! This Live Action movie of Tokyo Ghoul is coming this Summer.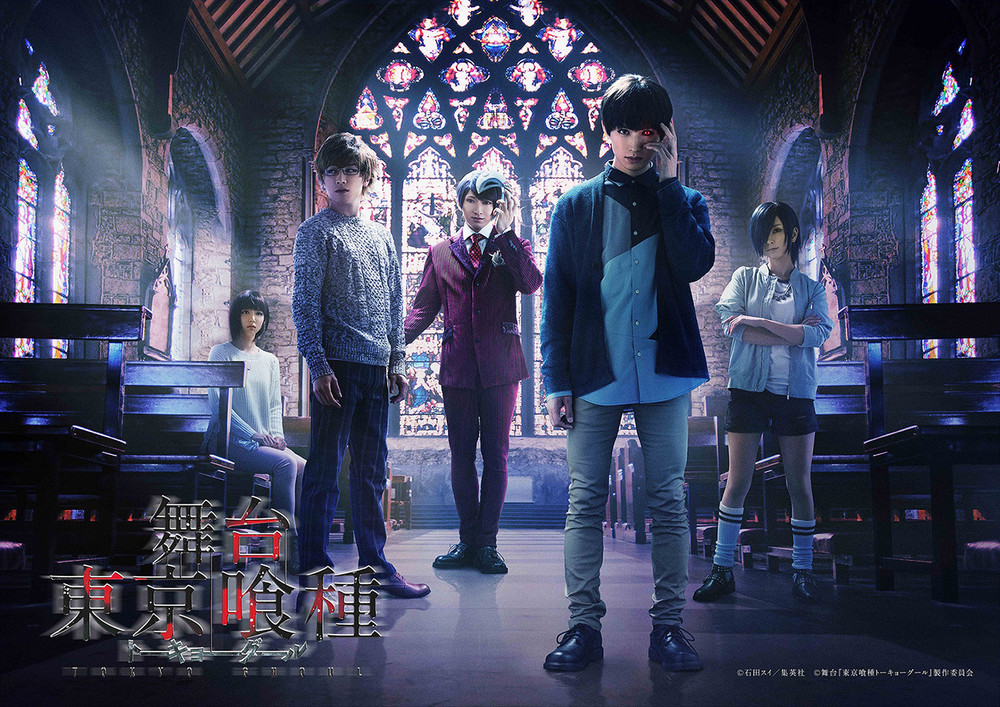 Lets have a look at the Star-cast of this Live Action:
 Ryo Matsuda as Ken Kaneki.

Ryo Matsuda, born September 13, 1991, in Amagasaki, Hyōgo Prefecture, Japan, is a Japanese actor who is represented by the talent agency, Cast Corporation.

Shōgo Suzuki as Nishiki Nishio

Shōgo Suzuki  born on 12 April 1963 is a Japanese actor and narrator. He began his career narrating television commercials and instructional videos for corporations. He debuted as a voice actor in Square-Enix's Final Fantasy VII Advent Children.

Mitsu Murata as Uta

Mitsu Murata born on August 18, 1977 is a Japanese actor, fashion model and DJ/music producer, best known for his roles as Douji in the 2005 Tokusatsu series Kamen Rider Hibiki and Bishop in the 2008 series Kamen Rider Kiva.

Tomokazu Yoshida as Renji Yomo

Tomokazu Yoshida born July 9, 1982 in Nagaoka, Niigata Prefecture, Japan) is a Japanese actor under the management of AGAPE and AVEX Entertainment.

Yoshihide Sasaki as Shū Tsukiyama

Yoshihide Sasaki born October 4, 1987 in Tokyo is a Japanese actor in film, theater, and animation. He was a member of Toyota Office, an entertainment company and talent agency in Tokyo, but transferred in 2011 to Sense Up, a newly established department of the company.

Kasumi Yamaya as Kimi Nishino


Kasumi Yamaya born on December 26, 1996 is a Japanese actress and model who is affiliated with Avex Vanguard. She played the role of Kasumi Momochi (Momo Ninger) in the 2015 Super Sentai TV series Shuriken Sentai Ninninger.

Aya Tabata as Tōka Kirishima



There is not Much Information Revealed about her But she specially had a haircut just to fit in the Character of Tōka Kirishima.


So that's all for today, Thanks for Reading " Second Tokyo Ghoul Stage Play's Optics Revealed!! "
Like us on Facebook for More: OtakuVerse

Haven't watched the trailer yet? Click Here to watch it.